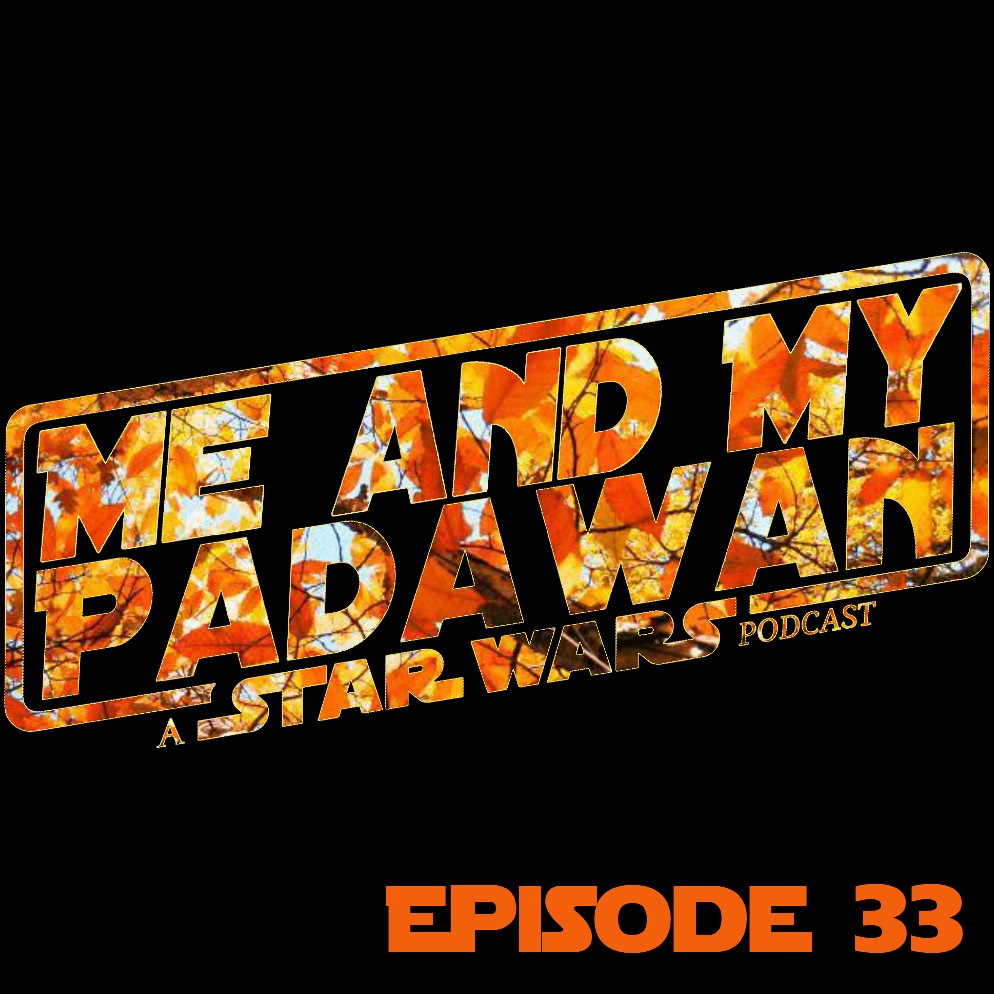 Recorded on Saturday, October 12, 2019
Has it been 6 months already?  If so, then its time for another episode of Me and My Padawan!  This week we're giving a little preview of all of the awesome Star Wars content coming in the next few months, from Resistance and the Mandalorian to games, books, and comics.  Along the way we stumble over our R's, forget what happened in Attack of the Clones, and watch our third co-host enter and leave the room repeatedly.
We hope you enjoy the show!  After giving us a listen, please subscribe, tell a friend, and let us know what you think, either through an iTunes review or via one of the outlets listed below:
On PodBean - https://meandmypadawan.podbean.com
On Twitter - @MeAndMyPadawan (Ryan, Braden, and Dillon) or @Ry_Too_D2 (just Ryan)
On Facebook - Me And My Padawan and The Me and My Padawan Fan Club
On Patreon - http://www.patreon.com/meandmypadawan
Email - meandmypadawan@gmail.com
Google Voice - (585) 376-7478 - that's LUKE-PORGS-8 
Check out our shirt shop on TeePublic - https://www.teepublic.com/user/rytood2/
Acoustic Interpretation of "The Imperial March" recorded by Joe Palladino at Studio 108 in West Hartford, CT.  For more information, visit www.studio108music.com.
MANY THANKS TO OUR PATREON SUPPORTERS FOR HELPING US KEEP THE LIGHTS ON!
- Angelic Empyress
- Bart Smets
EPISODE OUTLINE
1:00 - Where the heck have we been???!?  We give a detailed, minute-by-minute breakdown of every thing that has happened to us over the past 6 months.  By which I, of course, mean that we each talk about one thing that we did.
6:00 - We still don't know how we're going to be able to watch Season 2 of Resistance, but we do know that the first episode was great and the trailer for the season looks awesome.
12:15 - Also awesome?  That trailer for The Mandalorian, which will be on Disney+ in about a month!!!
21:00 - There's even a new video game coming soon, so we look at a trailer for Jedi: Fallen Order and talk a little about what we can expect from that canon offering.
27:00 - We wrap up the show with an overview of the books and comics that are on the way.
UPCOMING EPISODES
Sometime between 2 weeks and 6 months from now:  TROS Trailer Reactions
DISCLAIMER
As if you couldn't tell, we are not endorsed or affiliated with Disney, LucasFilm, Lego, Marvel, DC, Dr Who, Nintendo, or any other franchise or corporation that we may have discussed in this episode.  Someday, maybe.  That's the dream!  All sound effects used in this episode are the exclusive property of their respective copyright holders.