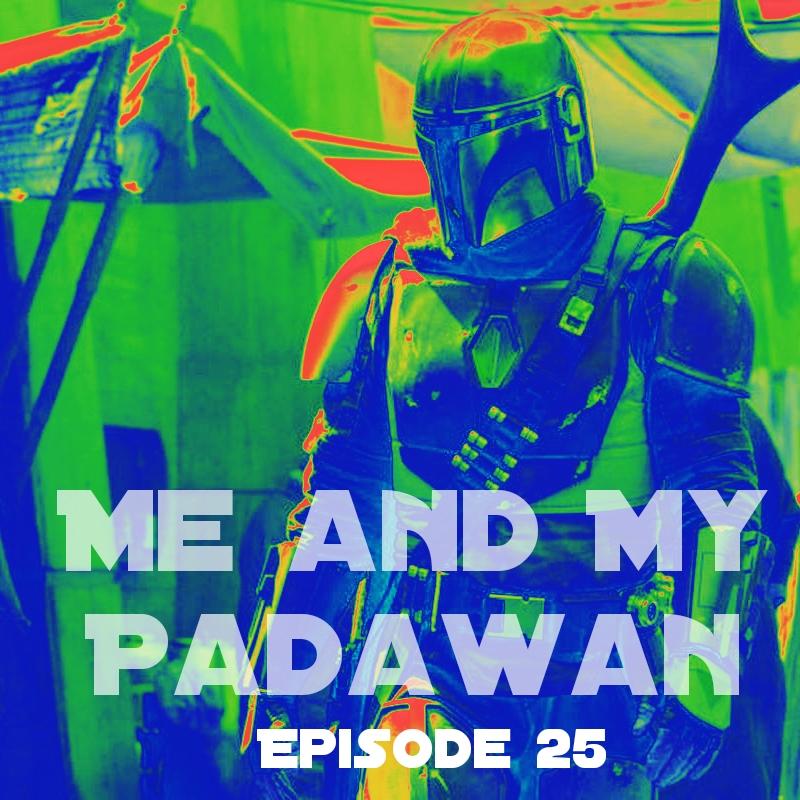 Recorded on Sunday, November 25, 2018
After yet another hiatus, Me and My Padawan is back, for good this time!  Well, at least until the next time something life-changing happens, anyways... This week, we talk about adjusting to life with a fifth human in the house, some of the recent announcements concerning Star Wars Celebration happenings, and the projects that have been either rumored or confirmed for the Disney+ service.  Braden then takes the lead and attempts to explain Pokemon X to his dad, who still, despite his best efforts to figure it out, has no idea what the appeal is...
We hope you enjoy the show!  After giving us a listen, please tell a friend and let us know what you think, either through an iTunes review or via one of the outlets listed below:
On PodBean - https://meandmypadawan.podbean.com
On Twitter - @MeAndMyPadawan (Ryan and Braden) or @Ry_Too_D2 (just Ryan)
On Facebook - Me And My Padawan and The Me and My Padawan Fan Club
On Patreon - http://www.patreon.com/meandmypadawan
Email - meandmypadawan@gmail.com
Google Voice - (585) 376-7478 - that's LUKE-PORGS-8 
MANY THANKS TO OUR PATREON SUPPORTERS FOR HELPING US KEEP THE LIGHTS ON! 
- Angelic Empyress
EPISODE OUTLINE
01:00 - Braden and Ryan apologize for missing the past two months, and talk about life with a third Padawan in the MMP home office!
05:25 - Star Wars podcasts that have been announced to record on stage at Celebration.
07:05 - Del Ray Star Wars authors that have been announced for Celebration.
10:00 - The MMP boys discuss their Celebration celebrity wish-lists.
12:30 - An overview of the 12 series confirmed or rumored for the forthcoming Disney+ streaming service!
28:33 - Braden has been spending a lot of time playing Pokemon X lately, and devotes his segment to talking about his adventures.
UPCOMING EPISODES
Week of 12/09 - Star Wars Resistance, Board Game Roundup
Galaxy of Adventures Mini-sodes starring Braden and Dillon are Coming Soon!
DISCLAIMER
As if you couldn't tell, we are not endorsed or affiliated with Disney, LucasFilm, Lego, Marvel, DC, or any other franchise or corporation that we discussed in this episode.  At least not yet?  All sound effects used in this episode are either public domain or the exclusive property of their respective copyright holders.