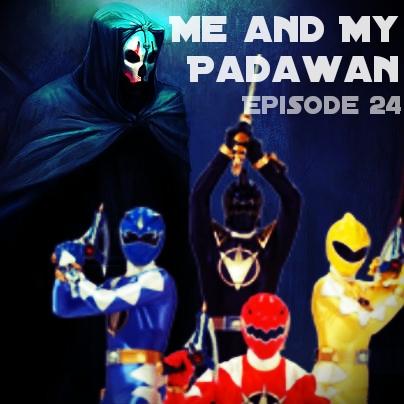 Recorded on Sunday, September 30th, 2018
Happy belated #InternationalPodcastDay!  This week, we share the Legend of Darth Nihilus, a dark lord who, really, was just trying to not be hungry, and who can't sympathize with that?  Braden shares what he knows about Power Rangers: Dino Thunder, which differs from the other 20 incarnations of Power Rangers because of, you know, dinosaurs.  In our Trailer Time segment, Ryan seeks Braden's opinions on the recently released previews for Captain Marvel and Bumblebee.  We also talk podcasts we love, the new Darth Vader VR game, and more!
We hope you enjoy the show!  After giving us a listen, please tell a friend and let us know what you think, either through an iTunes review or via one of the outlets listed below:
On PodBean - https://meandmypadawan.podbean.com
On Twitter - @MeAndMyPadawan (Ryan and Braden) or @Ry_Too_D2 (just Ryan)
On Facebook - Me And My Padawan and The Me and My Padawan Fan Club
On Patreon - http://www.patreon.com/meandmypadawan
Email - meandmypadawan@gmail.com
Google Voice - (585) 376-7478 - that's LUKE-PORGS-8 
MANY THANKS TO OUR PATREON SUPPORTERS FOR HELPING US KEEP THE LIGHTS ON! 
- Angelic Empyress
SOURCES REFERENCED (links coming soon)
- Vader Immortal VR Trailer (via YouTube)
- Darth Nihilus (via Wookieepedia)
- Power Rangers: Dino Thunder (via Wikipedia)
- Captain Marvel Trailer (via YouTube)
- Bumblebee Trailer (via YouTube)
EPISODE OUTLINE
01:00 - Ryan and Braden celebrate #InternationalPodcastDay by giving some love to our favorite podcasts:
06:20 - Kathleen Kennedy has renewed her contract with LucasFilm!
07:15 - Vader Immortal VR Trailer Reactions.
09:50 - The Legend of Darth Nihilus.
23:30 - Braden leads a discussion about Power Rangers: Dino Thunder.
34:00 - Braden and Ryan watch and react to the Captain Marvel Teaser Trailer.
39:00 - ... and the Bumblebee Trailer!
UPCOMING EPISODES
Week of 10/13 - MMP One Year Anniversary Show, with Star Wars, Pokemon, and more!
INTRO MUSIC
Quail and Robot Convo by Podington Bear is licensed under a Attribution-NonCommercial 3.0 International License.  Based on a work at http://soundofpicture.com.
As if you couldn't tell, we are not endorsed or affiliated with Disney, LucasFilm, Lego, Marvel, DC, or any other franchise or corporation that we discussed in this episode.  At least not yet?  All sound effects used in this episode are either public domain or the exclusive property of their respective copyright holders.