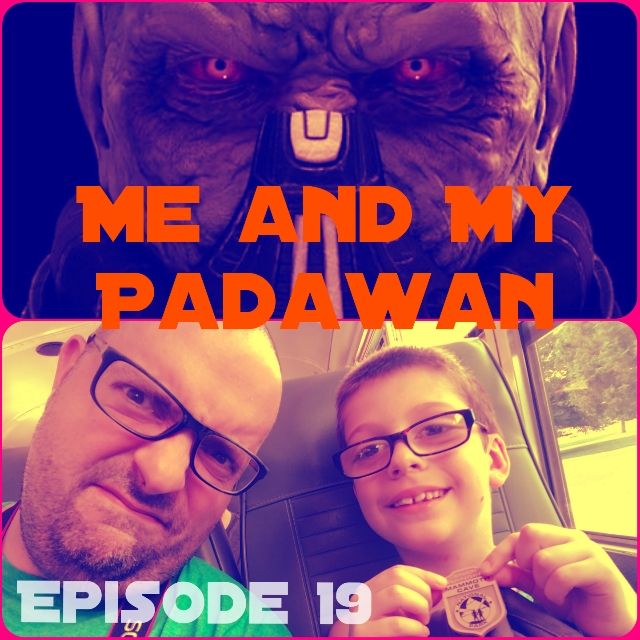 Recorded on Monday, July 16th 2018
After a one month hiatus due to tons of housework and vacation, Braden and Ryan are back for Episode 19 of the podcast!  This is the first of our "shorter" weekly episodes to take us through the summer school break of 2018.  Many of our usual segments are gone, but we do talk about the eventful, grenade-filled life of Darth Malgus and the parallels we can draw to canon characters and events, before discussing our recent road trip to Tennessee and Kentucky!
We hope you enjoy the show!  After giving us a listen, please tell a friend and let us know what you think, either through an iTunes review or via one of the outlets listed below:
On PodBean - https://meandmypadawan.podbean.com
On Twitter - @MeAndMyPadawan (Ryan and Braden) or @Ry_Too_D2 (just Ryan)
On Facebook - Me And My Padawan and The Me and My Padawan Fan Club
On Patreon - http://www.patreon.com/meandmypadawan
Email - meandmypadawan@gmail.com
Google Voice - (585) 376-7478 - that's LUKE-PORGS-8 
MANY THANKS TO OUR PATREON SUPPORTERS FOR HELPING US KEEP THE LIGHTS ON! 
- Angelic Empyress
SOURCES REFERENCED
Darth Malgus - Wookieepedia
Lego Star Wars Character Encyclopedia - Amazon
Deceived by Paul S. Kemp - Amazon
Annihilation by Drew Karpyshyn - Amazon
Passport To Your National Parks
Washington's Headquarters National Museum
New River Gorge National River
Country Music Hall of Fame and Museum
Abraham Lincoln's Birthplace National Park
EPISODE OUTLINE
01:00 - Our upcoming 20th Episode Spectacular!
01:35 - Where have we been, and what are we doing this summer?
03:40 - The life and times of Darth Malgus
24:40 - Highlights from the MMP Home Office road trip to Nashville and Mammoth Cave! 
UPCOMING EPISODES
Week of 7/22 - The Me and My Padawan 20th Episode Spectacular
Week of 7/29 - Teen Titans GO!
Week of 8/5 - TBD
INTRO MUSIC
Quail and Robot Convo by Podington Bear is licensed under a Attribution-NonCommercial 3.0 International License.  Based on a work at http://soundofpicture.com.
OUTTRO MUSIC
Star Wars overture preformed by moe., found on archive.org's Live Music Archive.
As if you couldn't tell, we are not endorsed or affiliated with Disney, LucasFilm, Lego, Marvel, or any other franchise that we discussed in this episode.  At least not yet?  All sound effects used in this episode are either public domain or the exclusive property of their respective copyright holders.