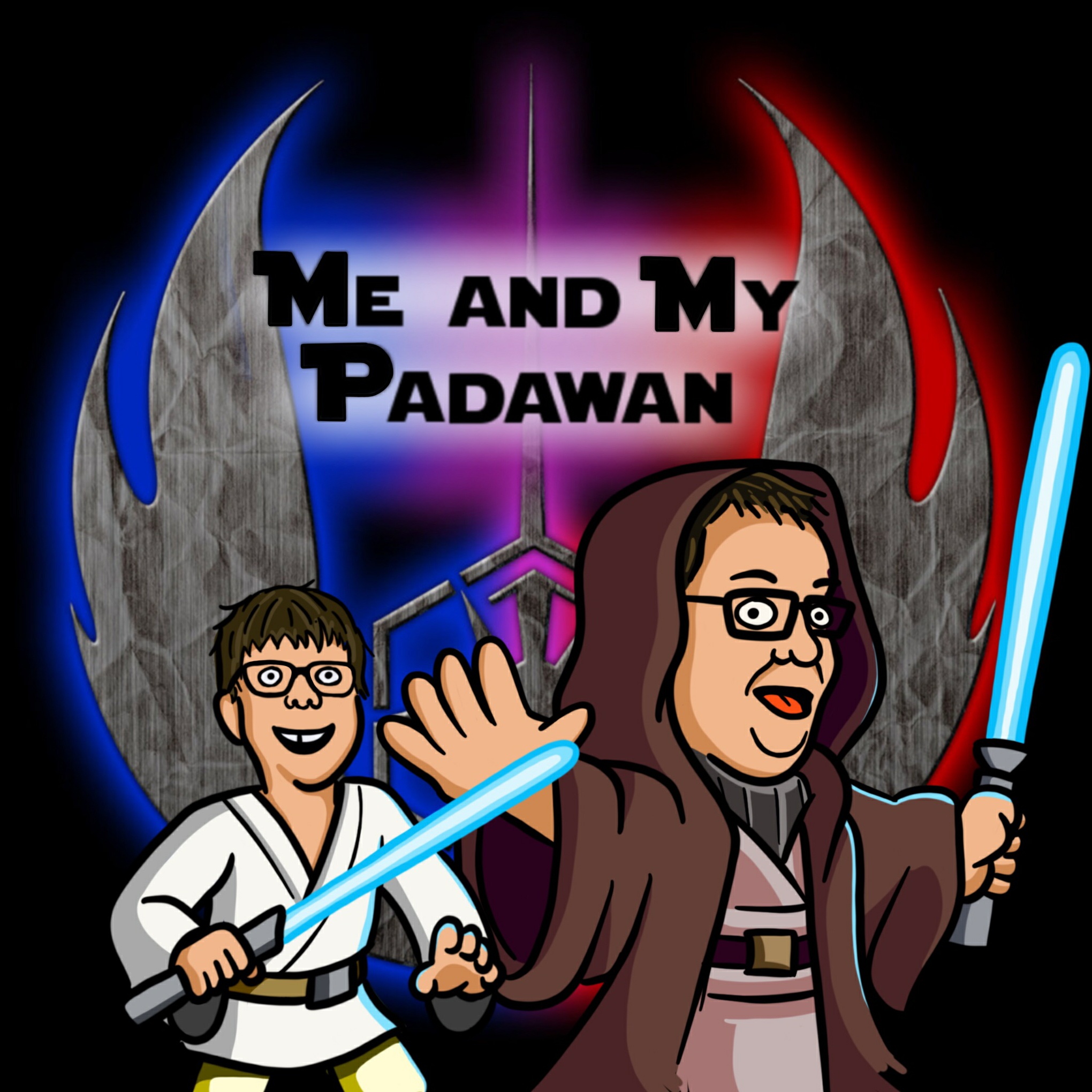 Me and My Padawan
Episode 11 - Solo Books, Star Wars News, and Diary of a Wimpy Kid
Recorded on Sunday February 25, 2018
"Don't get cocky, kid!"  After 10 relatively drama-free episodes, this week's episode was a real challenge, from planning to editing to losing the file to editing again.  In this installment, Braden and Ryan talk about the upcoming home release of The Last Jedi, the finished script for Episode 9: Return of the Last Jedi, and then provide a run-down of the Solo tie-in story books, organized by approximate age level.  Braden then gives an overview of the Diary of a Wimpy Kid series.  All that, plus comics, Legos, and wheels!
We hope you enjoy the show!  After giving us a listen, please tell a friend and let us know what you think, either through an iTunes review or via one of the outlets listed below:
On PodBean - https://meandmypadawan.podbean.com
On Twitter - @MeAndMyPadawan (Ryan and Braden) or @Ry_Too_D2 (just Ryan)
On Facebook - Me And My Padawan
Email - meandmypadawan@gmail.com
Google Voice - (585) 376-7478 - that's LUKE-PORGS-8 
Episode Timeline
UPCOMING EPISODE TOPICS:
Week of 3/11 - The Canon Darths and the Decepticons
Week of 3/25 - The Darths of Legend 
INTRO MUSIC:  
Quail and Robot Convo by Podington Bear is licensed under a Attribution-NonCommercial 3.0 International License.  Based on a work at http://soundofpicture.com.
OUTRO MUSIC:
Rey's Theme - Piano Cover on YouTube.  Go check this page out and throw them a few bucks on Patreon.