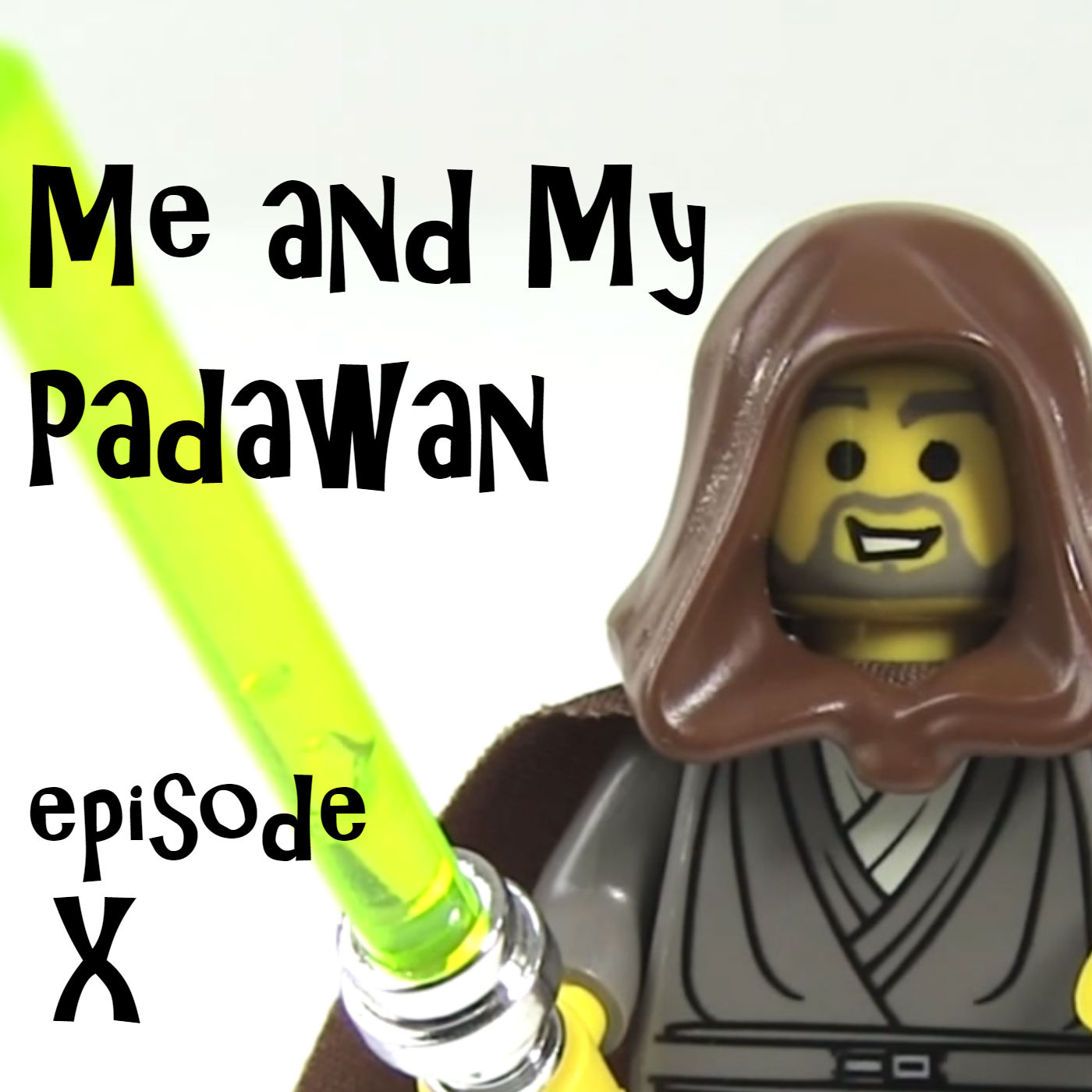 Me and My Padawan
Episode 10 - Tenth Episode Extravaganza!  Star Wars News and Listener Q&A
Recorded on Sunday February 11, 2018
It's the 10th episode of Me and My Padawan!  Ryan and Braden look back and choose their favorite episode from their first nine attempts at podcasting, then discuss some recent Star Wars news before diving into some questions sent in by their loyal listeners!  All of the questions, oddly enough, have something to do with Star Wars, so they wrap up by asking each other some questions NON-Star Wars questions.  We also learn a little about a possible future side-project that Braden has in mind!  Many thanks to everyone who sent us questions for making this episode a thing!
We hope you enjoy the show!  After giving us a listen, please tell a friend and let us know what you think, either through an iTunes review or via one of the outlets listed below:
On PodBean - https://meandmypadawan.podbean.com
On Twitter - @MeAndMyPadawan (Ryan and Braden) or @Ry_Too_D2 (just Ryan)
On Facebook - Me And My Padawan
Email - meandmypadawan@gmail.com
Google Voice - (585) 376-7478 - that's LUKE-PORGS-8 
Episode Timeline
00:58 - Looking Back and Looking Forward
06:15 - Star Wars News (Benioff and Weiss Announcement)
13:20 - Listener Q & A
UPCOMING EPISODE TOPICS:
Week of 2/25 - Too Many Darths!
Week of 3/11 - Thrawn
INTRO MUSIC:  
Quail and Robot Convo by Podington Bear is licensed under a Attribution-NonCommercial 3.0 International License.  Based on a work at http://soundofpicture.com.
OUTRO MUSIC:
Rey's Theme - Piano Cover on YouTube.  Go check this page out and throw them a few bucks on Patreon.