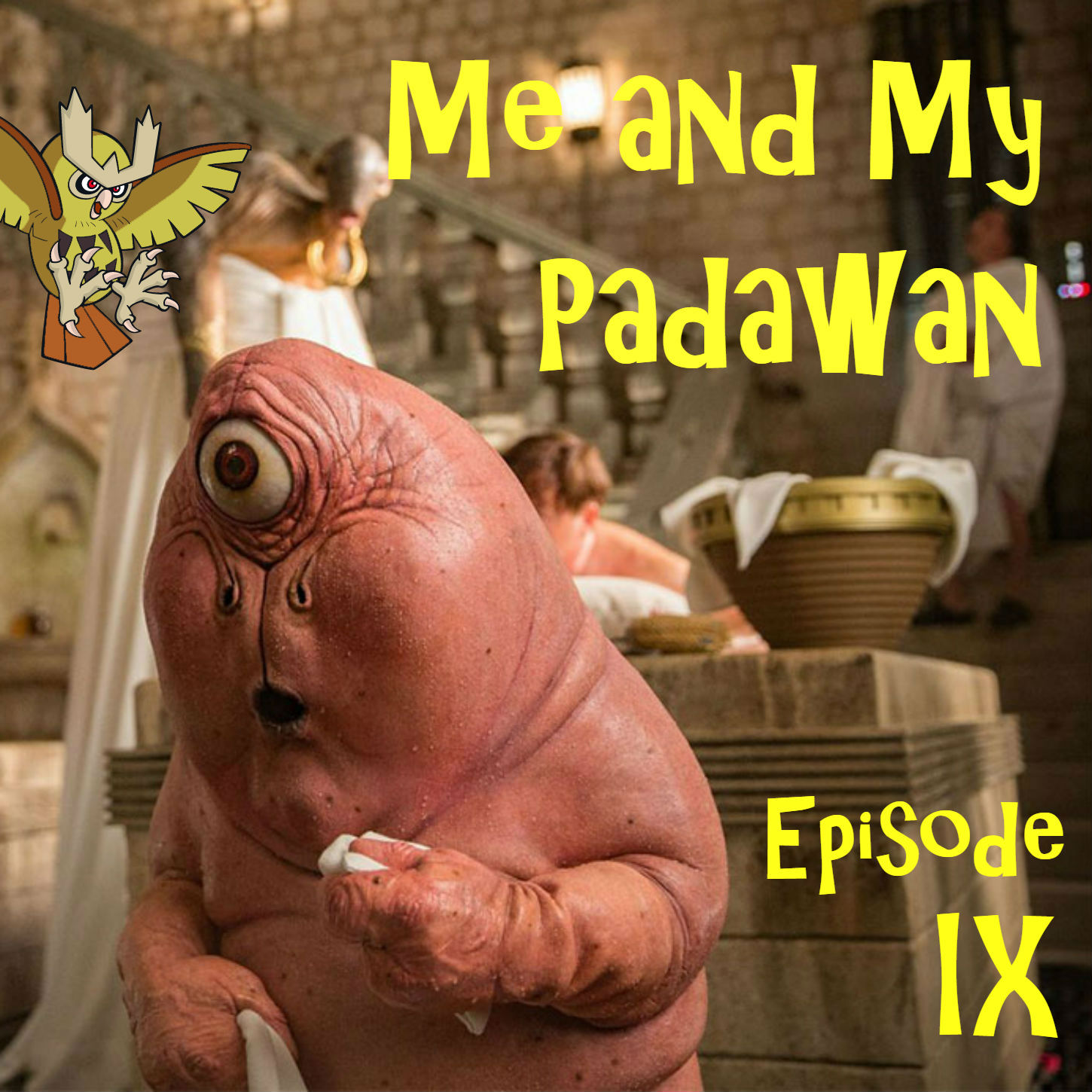 Me and My Padawan
Episode 09 - Solo Trailer, Canto Bight, TLJ Visual Dictionary, and Pokemon!
Recorded on Friday, February 2, 2018
Ryan and Braden are back, a week later than planned, and on top of the latest Star Wars news for a change!  In this, their 9th episode, they break physics and travel through time to discuss the trailer for Solo: A Star Wars Story.  The episode continues with Ryan sharing his thoughts on Canto Bight, and then the pair take turns picking out interesting tidbits from The Last Jedi Visual Dictionary.  The conversation turns ugly with a chat about Pokemon, but picks up at the end when Dillon reveals the one part of Star Wars that he does enjoy.  We also talk about our plans for our 10th Episode Extravaganza!!!
We hope you enjoy the show!  After giving us a listen, please tell a friend and let us know what you think, either through an iTunes review or via one of the outlets listed below:
On PodBean - https://meandmypadawan.podbean.com
On Twitter - @MeAndMyPadawan (Ryan and Braden) or @Ry_Too_D2 (just Ryan)
On Facebook - Me And My Padawan
Email - meandmypadawan@gmail.com
Google Voice - (585) 376-7478 - that's LUKE-PORGS-8 
Episode Timeline
01:02 - 10th Episode Extravaganza Plans
05:35 - Solo Trailer
11:05 - Canto Bight Book Review
18:45 - Last Jedi Visual Dictionary
31:25 - Pokemon
46:50 - A Moment With Dillon
47:50 - What We Love This Week
SOURCES REFERENCED:
Solo: A Star Wars Story - Full Teaser - (YouTube link)
Canto Bight (B&N Exclusive Edition) - (Barnes and Noble link)
The Last Jedi Visual Dictionary by Pablo Hidalgo - (Amazon link)
Atrisian Commonwealth (Legends) - (Wookieepedia)
Pokemon Visual Guide - (Amazon link)
Ready Player One by Ernest Cline - (Amazon link)
UPCOMING EPISODE TOPICS:
Week of 2/11 - 10th Episode Extravaganza!!! - Listener Q&A
INTRO MUSIC:  
Quail and Robot Convo by Podington Bear is licensed under a Attribution-NonCommercial 3.0 International License.  Based on a work at http://soundofpicture.com.
OUTRO MUSIC:
Rey's Theme - Piano Cover on YouTube.  Go check this page out and throw them a few bucks on Patreon.