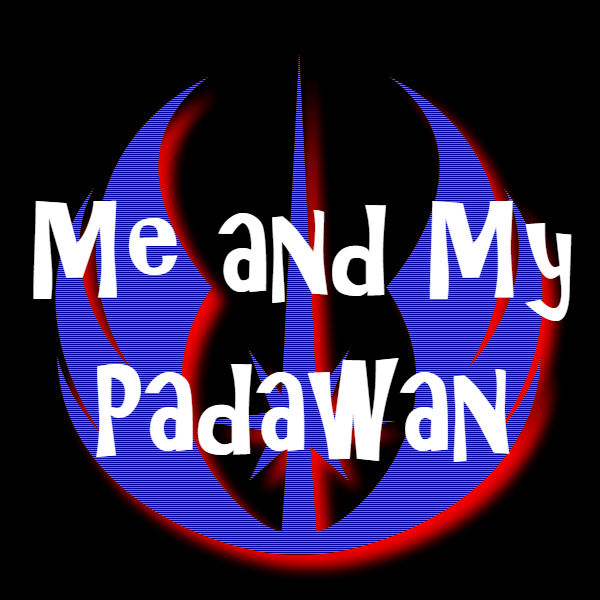 Me and My Padawan
Episode 05 - Much Ado About Poe!
Recorded on Sunday, December 3, 2017 
On this fifth episode of Me and My Padawan, Ryan sat down with an overtired (and somewhat giddy) Braden at the end of the first of many long December weekends to discuss (among other things) Thanksgiving weekend, some final predictions for The Last Jedi, Poe Dameron's origin story, and Voltron: Legendary Defender.  The show wraps up with our initial reactions to the Avengers: Infinity War trailer.  After the show, and not included in the podcast, was a discussion on how we will never NOT prepare for a podcast recording session again.
We hope you enjoy the show!  After giving us a listen, please tell a friend and let us know what you think, either through an iTunes review or via one of the outlets listed below:
On PodBean - https://meandmypadawan.podbean.com
On Twitter - @MeAndMyPadawan (Ryan and Braden) or @Ry_Too_D2 (just Ryan)
On Facebook - Me And My Padawan
Email - meandmypadawan@gmail.com
SOURCES REFERENCED:
Poe Dameron Comic Book Series - Amazon link
Poe Dameron Wookieepedia article
THINGS WE LOVE THIS WEEK:
Northeast Wrestling Home Page
Avengers: Infinity War Trailer - YouTube link
UPCOMING EPISODE TOPICS:
ASAP after 12/14 - The Last Jedi Reaction Episode
Week of 12/17  - The MMP "The Star Wars Holiday Special" Holiday Special
Week of 12/23 - The MMP All-Book Episode - Adventures in Wild Space (Books 1-3) and Percy Jackson and the Olympians (Book 1)
Week of 12/31 - New Year's Episode; Theme TBD
INTRO MUSIC:  
Quail and Robot Convo by Podington Bear is licensed under a Attribution-NonCommercial 3.0 International License.  Based on a work at http://soundofpicture.com.
OUTRO MUSIC:
Rey's Theme - Piano Cover on YouTube.  Go check this page out and throw them a few bucks on Patreon.