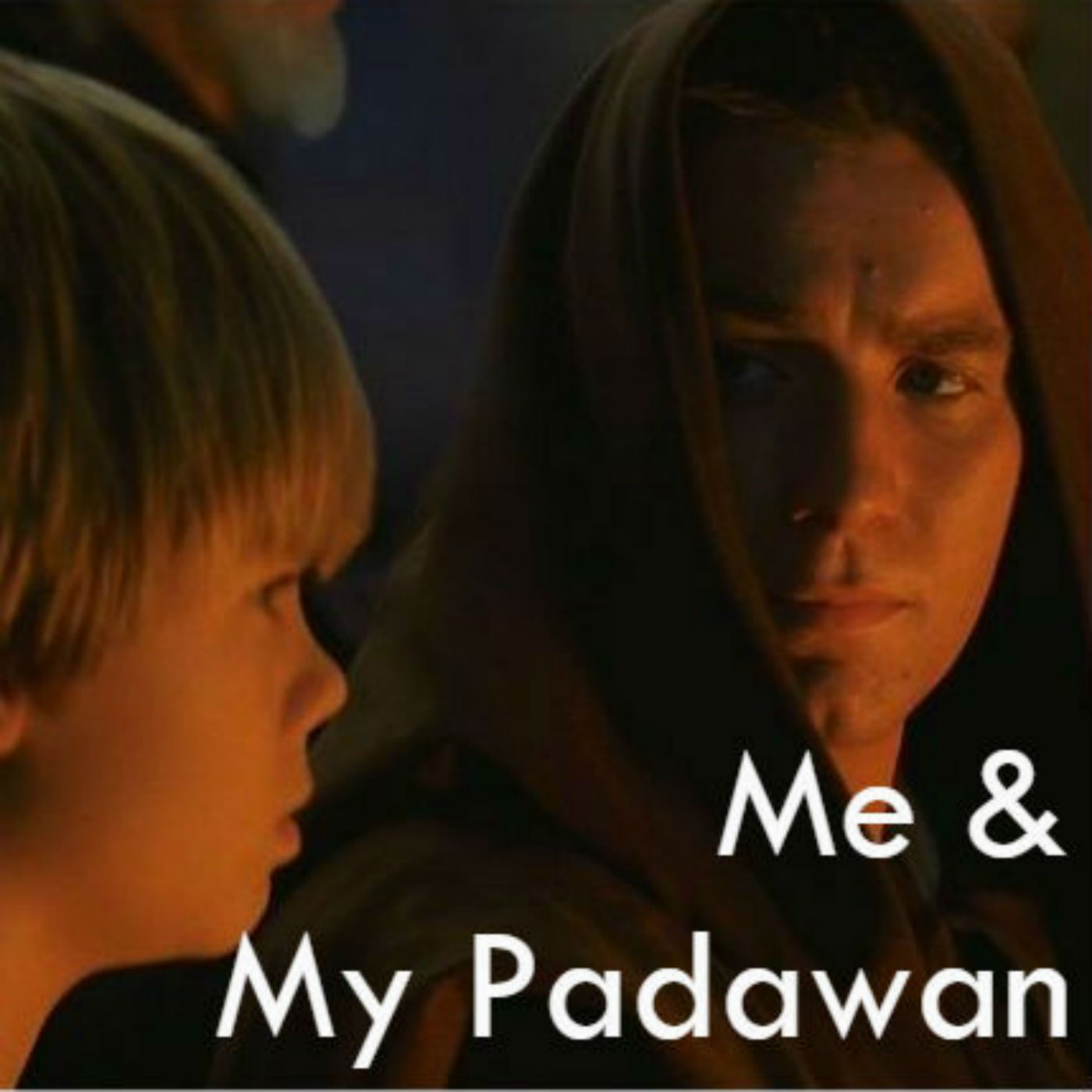 Me and My Padawan
Episode 03 - Let's Give Them Yams
Ryan and Braden are back, for some reason, for another installment of Me and My Padawan.  This week, the conversation begins with Braden offering his thoughts on karate, soccer, and Halloween, followed by Ryan sharing some follow-up about their previous discussion concerning Solo: A Star Wars Story.  After a quick review of the new TV spot for The Last Jedi, Ryan takes Braden through a brief history of Order 66.  The conversation then turns to Lego Ninjago, and a debate over the correct pronunciation of the name "Lloyd."
We hope you enjoy the show!  We sure had a good time making it.  After listening to the show, please let us know what you think!
On PodBean - https://meandmypadawan.podbean.com
On Twitter - @MeAndMyPadawan (Ryan and Braden) or @Ry_Too_D2 (just Ryan)
On Facebook - Me And My Padawan
SOURCES REFERENCED:
Awake (The Last Jedi TV spot)
Weekend Whip by The Fold (Lego Ninjago theme song)
Lego Ninjago Character Encyclopedia (Amazon link)
Order 66 article on Wookieepedia
Lego article on Wikipedia
The product of three weekends of hard work.  R2-D2 shown for scale.
INTRO AND OUTRO MUSIC:  
Quail and Robot Convo by Podington Bear is licensed under a Attribution-NonCommercial 3.0 International License.  Based on a work at http://soundofpicture.com.