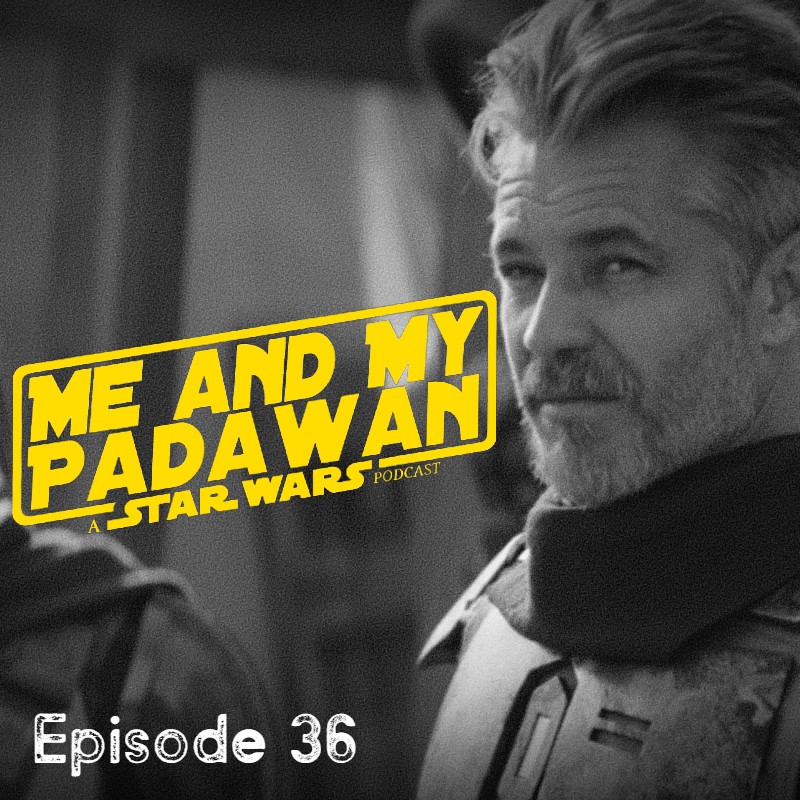 Recorded on Wednesday, November 5, 2020
This is the way... that we make our comeback!  In this week's new episode of Me and My Padawan, our first in (checks notes) 10 months, Ryan and  Braden walk through a recap of "The Marshal," the first episode in the second season of The Baby Yoda Show (featuring a Mandalorian)! 
We hope you enjoy the show!  After giving us a listen, please subscribe, tell a friend, and let us know what you think, either through an iTunes review or via one of the outlets listed below:
On PodBean - https://meandmypadawan.podbean.com
On Twitter - @MeAndMyPadawan (Ryan, Braden, and Dillon) or @Ry_Too_D2 (just Ryan)
On Facebook - Me And My Padawan and The Me and My Padawan Fan Club
Email - meandmypadawan@gmail.com 
Check out our shirt shop on TeePublic - https://www.teepublic.com/user/rytood2/
Acoustic Interpretation of "The Imperial March" recorded by Joe Palladino at Studio 108 in West Hartford, CT.  For more information, visit www.studio108music.com.
EPISODE OUTLINE
(Look, I'm just happy that we're back at it... Eventually I'll get some more detailed show notes written out, but for now I'm just going to enjoy the process!)
UPCOMING EPISODES
Week of Nov 9 - The Mandalorian Chapter 10
Week of Nov 16 - The Mandalorian Chapter 11
Week of Nov 23 - The Mandalorian Chapter 12
DISCLAIMER
As if you couldn't tell, we are not endorsed or affiliated with Disney, LucasFilm, Lego, Marvel, DC, Dr Who, Nintendo, or any other franchise or corporation that we may have discussed in this episode.  Someday, maybe.  That's the dream!  All sound effects used in this episode are the exclusive property of their respective copyright holders.