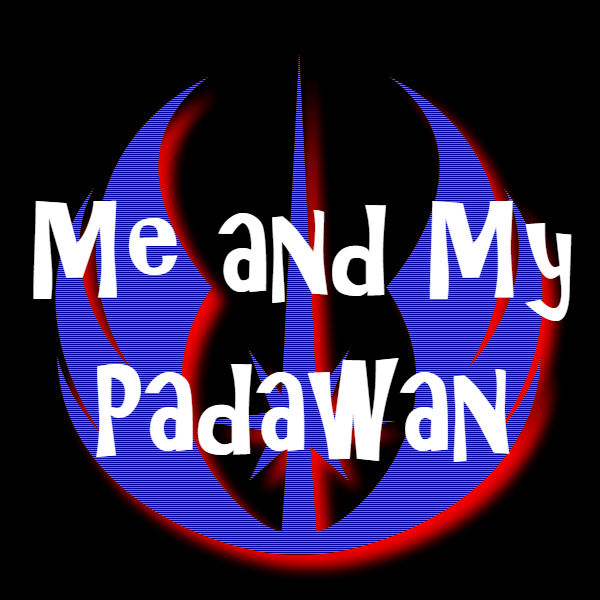 Me and My Padawan
Episode 00 - Pilot 
To celebrate our 100th download, we are publishing our pilot episode for your amusement and/or ridicule!  At the very least, we hope that listening to this gives you a proper introduction to your hosts.  Because, you know, they forgot to do that on their first REAL episode.
We hope you enjoy the show!  After giving us a listen, please tell a friend and let us know what you think, either through an iTunes review or via one of the outlets listed below:
On PodBean - https://meandmypadawan.podbean.com
On Twitter - @MeAndMyPadawan (Ryan and Braden) or @Ry_Too_D2 (just Ryan)
On Facebook - Me And My Padawan
Email - meandmypadawan@gmail.com
UPCOMING EPISODE TOPICS:
ASAP after 12/14 - The Last Jedi Reaction Episode
Week of 12/23  - The MMP "The Star Wars Holiday Special" Holiday Special
Week of 12/31 - The MMP All-Book Episode - Adventures in Wild Space (Books 1-3) and Percy Jackson and the Olympians (Book 1)
INTRO AND OUTTRO MUSIC:  
Quail and Robot Convo by Podington Bear is licensed under a Attribution-NonCommercial 3.0 International License.  Based on a work at http://soundofpicture.com.